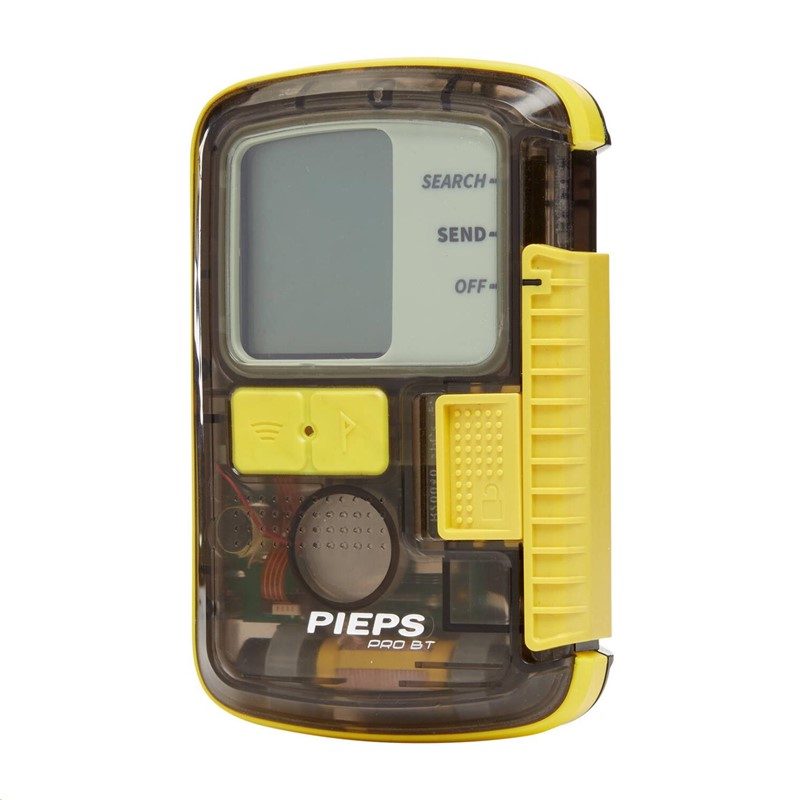 click on image for larger view
PIEPS DSP Pro BT Beacon
2019 Polaris 850 SwitchBack XCR
Sorry...this product is no longer available.
Product Description
The completely redesigned PIEPS DSP BT Pro features the same cutting-edge features for long-range and multiple burial searching, now with improved ergonomics and Bluetooth functionality. With a massive 60m circular range, mark and scan function for multiple burials, and an auto antenna switch that automatically adjusts to send the best signal, the redesigned PIEPS DSP BT Pro beacon is still our industry-standard, professional-grade avalanche beacon, now with Bluetooth capabilities, an updated user interface and an all-new housing.
The beacon's Bluetooth connection allows you to manage settings, software updates and battery optimization from your smartphone, while the redesigned housing features soft-touch contact points for improved handling. In addition, it boasts a massive 60-meter circular range and 60-meter search strip. Throw in a self-check function for always-accurate antennas and Digital Signal Processing to account for wayward beacon signals, and the DSP BT Pro is as reliable as it is capable. The included harness-style carrying pouch provides comfortable, streamlined storage and fast removal for beacon practice and emergency response.